Fire Service Plus, Inc.
473 Dividend Dr
Peachtree City, GA 30269
Phone: 770-460-7793
24/7 Emergency Hotline: 770-460-7793 Email: info@fireade.com
Categorizing Fires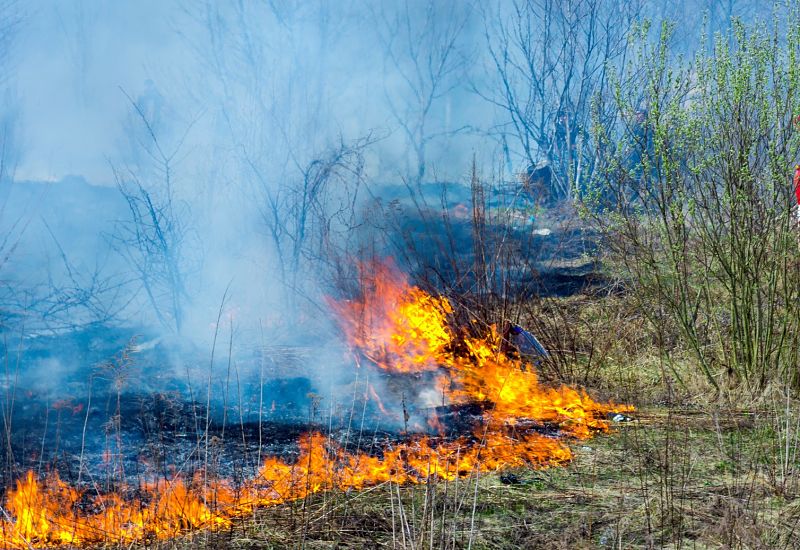 In the US, fires are sometimes categorized as "one alarm", "all hands", "two alarm", "three alarm" (or higher) fires. There is no standard definition for what this means quantifiably; though, it always refers to the level of response by the local authorities. In some cities, the numeric rating refers to the number of fire stations that have been summoned to the fire. In others, it reflects the number of "dispatches" requesting additional personnel and equipment.
[24]
[25]
Alarms levels are generally used to define the tiers of the response as to what resources are to be used. For example, a structure fire response draws the following equipment: four engine/pumper companies, one truck/ladder/aerial/quint company, and one battalion chief unit. This is referred to as an Initial Alarm or Box Alarm. A working fire request (for the same incident) would call for air/light units and chief officers/fireground commanders (if not provided in the original dispatch). This summarizes the response to a First Alarm fire. Second and subsequent alarms call for two engine companies and one truck company. The reason behind the "Alarm" designation is so the Incident Commander does not have to list each apparatus required. He can simply say, "Give me a second alarm here", instead of "Give me a truck company and two engine companies" along with requesting where they should come from. Categorization of fires varies among fire departments. A single alarm for one department may be a second alarm for another. Response always depends on the size of the fire and the department. From Wikipedia, the free encyclopedia
Check out our products!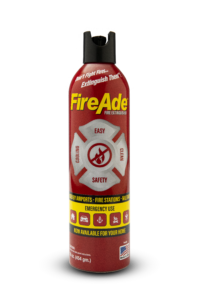 FireAde® 16oz
FireAde® is a 1:B rated personal fire extinguisher designed for easy application and extinguishment of fire outdoors and around the house using our signature FireAde® firefighting foam. No mess, non-corrosive, water-based formula leaves no residue and wipes up easily. Effective on Class A and Class B fires (97% of all fires). Can Size 16 oz 12.69 oz. (360 gm.)