Fire Service Plus, Inc.
473 Dividend Dr
Peachtree City, GA 30269
Phone: 770-460-7793
24/7 Emergency Hotline: 770-460-7793 Email: info@fireade.com
Firefighting Description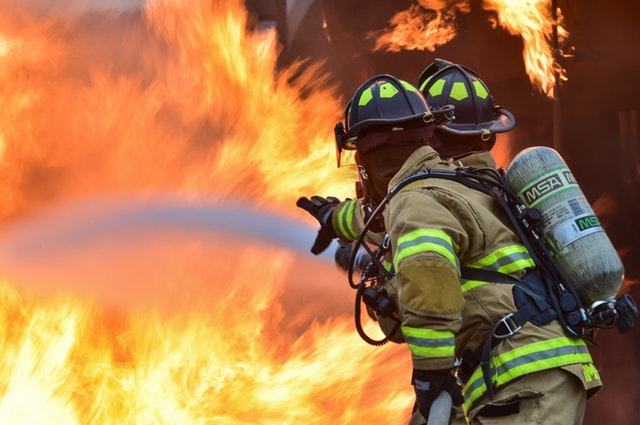 Firefighters typically undergo a high degree of technical training.
[1]
[2]
 This involves both general firefighting techniques and developing specialist expertise in particular fire operations, such as aircraft firefighting and wildland firefighting In the U.S. the national level of certifications are called Firefighter I/II. One of the major hazards associated with firefighting operations is the toxic environment created by combustible materials. The four major risks are smoke, oxygen deficiency, elevated temperatures, and poisonous atmospheres.
[3]
 Additional hazards include falls and structural collapse that can exacerbate the problems entailed in a toxic environment. To combat some of these risks, firefighters carry self-contained breathing equipment. The first step in a firefighting operation is reconnaissance to search for the origin of the fire and to identify the specific risks. Fires can be extinguished by water, fuel or oxidant removal, or chemical flame inhibition. -From Wikipedia, the free encyclopedia
Check out our products!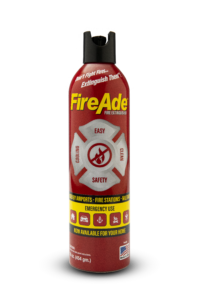 FireAde® 16oz
FireAde® is a 1:B rated personal fire extinguisher designed for easy application and extinguishment of fire outdoors and around the house using our signature FireAde® firefighting foam. No mess, non-corrosive, water-based formula leaves no residue and wipes up easily. Effective on Class A and Class B fires (97% of all fires).